WATERS CHURCH – Norwood, MA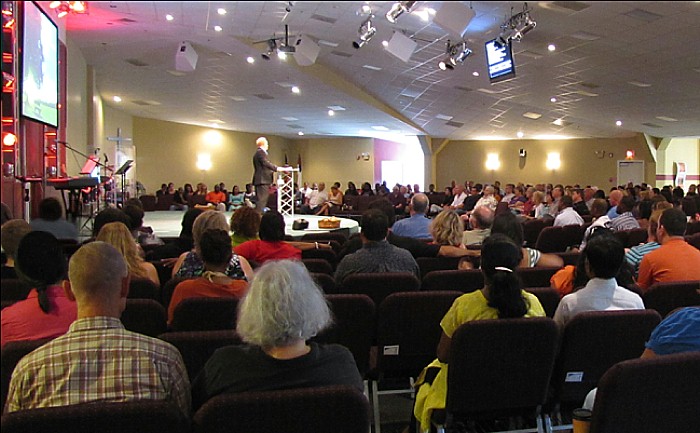 Prevco Audio was responsible for revamping the sound system in this modern style church into a high-energy system, able to deliver uniform coverage to every seat in the house with maximum volume before feedback, for both the spoken word and live music. The challenging demands of this semi-circle seating arrangement, coupled with a high-energy praise and worship band, required a semi-circle of large, two-way (high frequency and mid-range) speaker enclosures mounted up at the ceiling, with two dual subwoofer boxes built into the stage. With a large mixing console, a rack full of power amplifiers and calibrated programmable audio processing, this sound system was optimized to do it all.
TEMPLE EMANUEL SINAI – Worcester, MA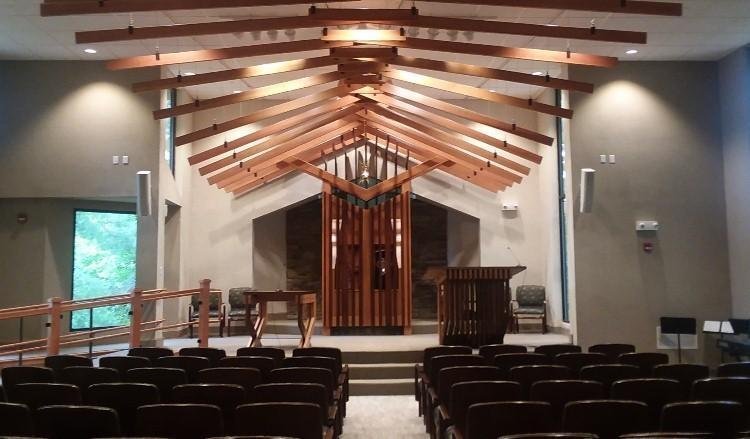 Prevco Audio designed and installed a two-zone Temple Sound System to accommodate various Rabbis, Cantors, Visitors, combinations of Musicians and Choir members, as well as an attached Social Hall in the back for overflow seating and/or functions. This system is user-friendly and has the capability for combining the two rooms, or completely independent use.
The audio from the Sanctuary is also fed to an Internet AV Streaming service and available online for Services and the High Holidays.
ST. PATRICK'S CHURCH – Natick, MA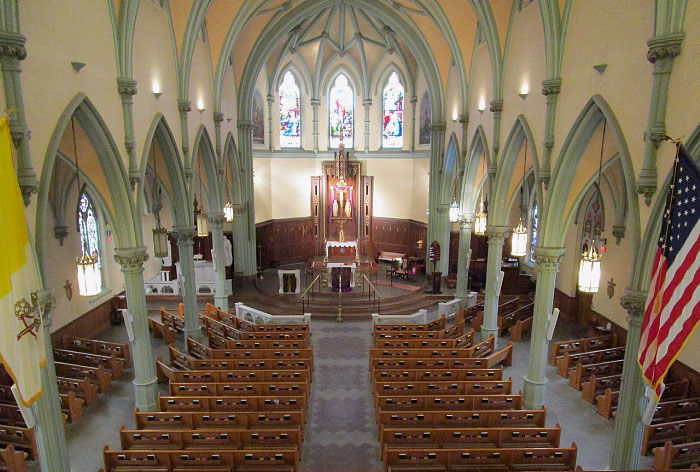 Prevco Audio was responsible for replacing an improperly designed sound system in this extremely reverberant, cathedral style church. Where applicable, the previous rack and some of its equipment were reused in the redesign and rebuild of this sound system. Notice the eight, white, thin, line array speakers on the columns – four on each side. They provide a uniform, wide and even distribution of sound throughout the entire church. These eight speakers replaced a single, large speaker behind the pulpit which attempted to cover this entire space using brute force. Now, with this properly engineered system, there's consistent volume and intelligible speech throughout, with very little energy being reflected off the hard surfaces of the room.
ST. CECILIA'S CHURCH – Ashland, MA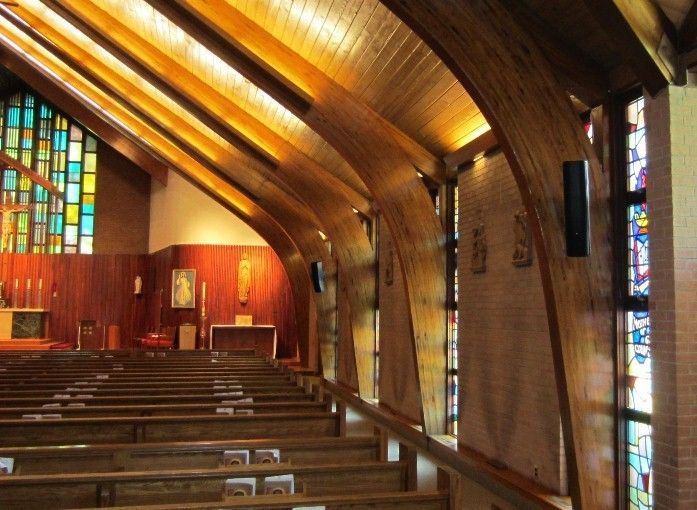 Prevco Audio was responsible for providing intelligible speech and full-range music for this traditional style and highly reverberant church. Using all state-of-the-art equipment with the latest in line array technologies, there isn't a bad seat in the house! Here, both the dedicated service microphones and the music ministry operate using two completely independent mixers. Now, regardless of the service and/or music ministry requirements, the settings for both remain constant, with little-to-no headache between the two. Since they share the same processing, amplifier and speakers, both the spoken word and the choir are heard loud, clear, and everywhere!
WATERS CHURCH – North Attleboro, MA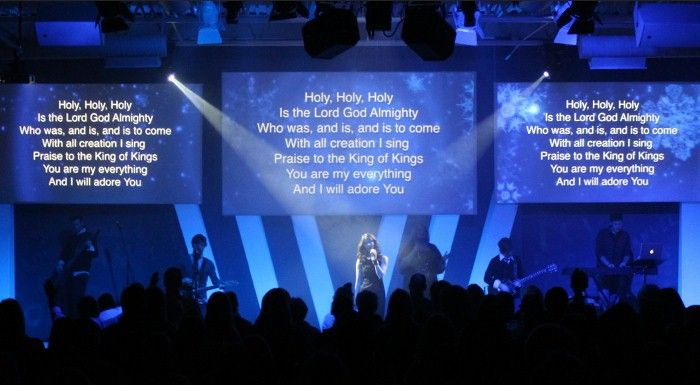 Prevco Audio was responsible for upgrading the existing sound reinforcement system in this large box shaped church with auditorium style seating. This building had a cement block warehouse design with open metal ceilings and exposed steel beams. By carefully selecting speaker enclosures with several different dispersion patterns and scientifically applying digital signal processing, we were able to resolve the feedback and slap-back echo problems inherent to this troublesome space. It's now capable of uniform coverage to every seat (with high sound pressure levels) for both speech and live music.
Serving New England: Business, Corporate, Education, Entertainment, Financial, Government, Health, Hospitality, House of Worship, Industrial, Institution, Research, Retail, Scientific, Sporting markets and others since 2002.
We also Network with Architectural, Construction, Consulting, Contracting, Engineering and other firms, or your In-House Team – looking to Outsource, Affiliate, or Collaborate on projects of various scopes and sizes.
© Copyright 2002-2022 | Prevco Audio – Commercial Sound & Music Systems | All rights reserved.